Simple,
transparent

pricing
Billed Monthly
Billed Yearly

Free
A plan for everyone
$ 0
Forever
Get Started
✓

Pay as you go

✓

No monthly charges

✓

Pay per credit

✓

All integrations
Watch a demo

Custom
A plan for everyone
$ 120
Per Month
Get Started
Credits
1 Credit = 1 Personalized Row
✓

1200 lynes / month

✓

From $0.10 / lyne

✓

Credits Roll over

✓

All integrations

Custom
A plan for everyone
$ 250
Per Year
Get Started
Credits
1 Credit = 1 Personalized Row
✓

100 lynes / month

✓

From $0.05 / lyne

✓

Credits Rollover

✓

All integrations

Custom
A plan all scraping needs
$ 39
Per Month
Get Started
Get Started
✓

Work Email Enrichments

✓

Sales Nav Exports

✓

Mobile Phone Numbers

✓

Pay for Valid Emails Only

What Is Lyne
Lyne provides sales personalization
at scale for high volume senders.

Need higher volume?
Ask us about our "Unlimited" plan & other pricing options.
Trusted by 3348+ organizations
and counting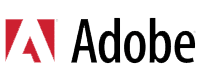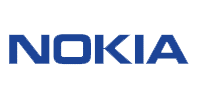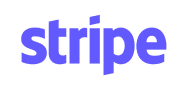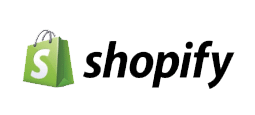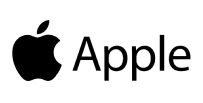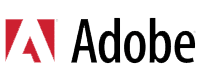 What clients say
About us
People love Lyne. See what others have to say.

I USE IT FOR ALL OUR CAMPAIGNS AND AM RECOMMENDING MY NETWORK
Since discovering Lyne I've been using it for all my campaigns with great results, and am recommending my network to start using Lyne too!
Richard Mechaly
CEO at Provoke.Agency

SWITCHING TO LYNE SAVED MY AGENCY TIME AND MONEY
Switching to Lyne.ai saved my agency time and resources so we could focus on other parts of our strategy that were lacking. Making the switch also allowed us to scale with less resources.
Andre Haykal Jr.
Co-Founder at KnowledgeX

I'M ABLE TO SCALE OUTBOUND FOR MY CLIENTS FAR MORE EASILY
Lyne saves you per lead 3-5 minutes minimum. For 100 leads per day, you save 400 minutes. It's easy math. Thanks to Lyne I'm able to scale outbound for my clients far more easily than ever before.
Roman Stolyar
Outbound Consultant

LYNE HAS HELPED ME DOUBLE MY OPEN RATES
Lyne has helped me double my open rates for my cold emails. We ran a test in a controlled environment, in which Lyne performed 200% better than the control.
Duncan Gledhill
Founder at EmailMovers

I CAN NOW WRITE 100 EMAILS PER HOUR THANKS TO LYNE
I can write emails way faster thanks to Lyne, and then follow up on the phone. I was writing about 10 emails per hour but thanks to Lyne I can now write 100 emails per hour.
Alex Arce
SDR at Webfactory Media
Frequently Asked
Questions
How much post-editing is required?
95-99% of the classic intro lines are typically good to go. Generally, it is best practice to review the intro lines before sending out a campaign. A batch of 300 intro lines may take around 15 minutes to review. Our "No-Touch" Lynes take 0 review and are always ready to send out directly.
How does pay-as-you-go billing work?
You're charged in increments of 20 credits, at $6 per 20 credits.
How do Lyne credits work?
1 credit = 1 row with output. One row can contain multiple intro lines. We never charge a credit if we aren't able to produce any output.
What data does Lyne need to start?
The only data Lyne needs to start a scan is a list of emails or LinkedIn profiles, however more input usually equals better output.
How long does it take to write lines?
Lyne is able to write up to 1000 intros per hour and we're only getting faster.